In today's digital age, the cryptocurrency industry has seen exponential growth and the rise of crypto influencers. These individuals have built a strong following and have become trusted sources of information, making them invaluable assets for blockchain projects looking to increase brand awareness and drive traffic. Companies can tap into their established audiences by collaborating with crypto influencers, reaching a targeted market, and potentially accelerating their growth.
How Crypto Influencers Drive Brand Growth
Crypto influencers are crucial in promoting blockchain projects through their social media platforms and content creation. They deeply understand the cryptocurrency market, provide valuable insights, discuss current news, and review blockchain projects. By leveraging their expertise, companies can effectively reach a larger audience and build trust within the crypto community.
Top Crypto Influencers on Twitter
Twitter has developed as a significant forum for cryptocurrency investors to express ideas, communicate with followers, and analyze industry trends. Engaging with top crypto influencers on Twitter can significantly amplify brand exposure and drive organic growth. Here are the top crypto Twitter influencers to consider based on the number of followers, as this provides a good indication of their reach and influence:
CZ Binance (@cz_binance) – 8.6 million followers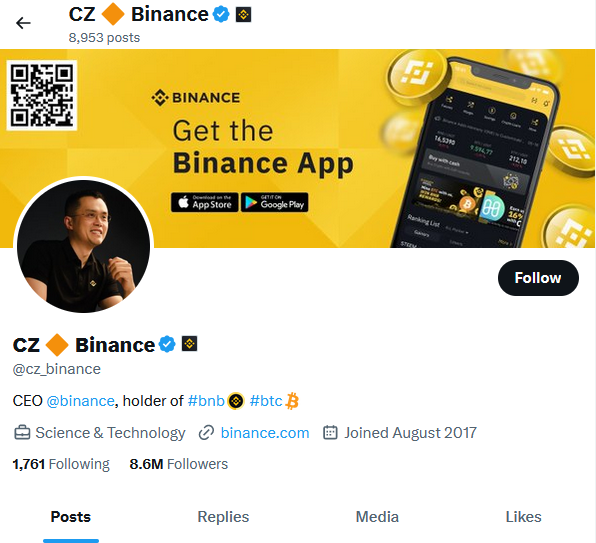 As the CEO of Binance, the world's largest cryptocurrency exchange, CZ shares his thoughts on crypto news and updates from his talks and interviews. He engages with his community as both a leader and fellow crypto enthusiast.
Jack Dorsey (@jack) – 6.5 million followers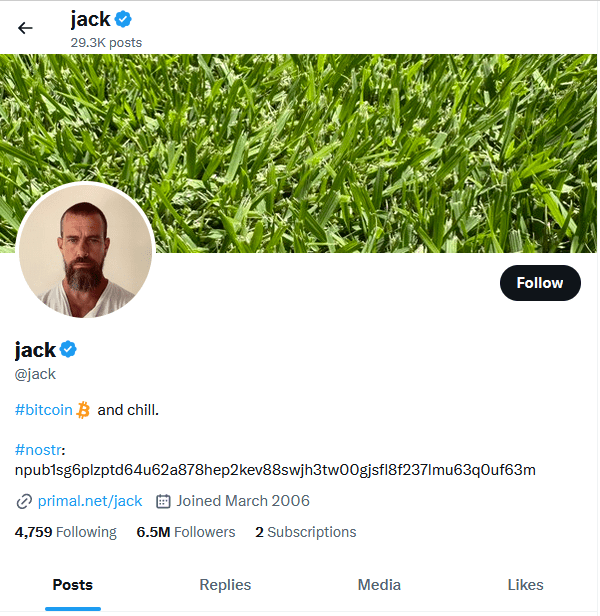 The co-founder of Twitter and Square has become a vocal Bitcoin maximalist. Given his company's growing involvement in the space, Jack frequently tweets about Bitcoin news and events. His opinions hold a major influence over the crypto community. Jack is consistently one of the top crypto Twitter influencers.
Nayib Bukele (@nayibbukele) – 5.4 million followers
As El Salvador's President, Nayib made history by making Bitcoin legal tender. He provides updates on the country's adoption and promotes its pro-crypto policies. Nayib has positioned himself as a pioneer in government-backed crypto adoption.
Vitalik Buterin (@VitalikButerin) – 4.9 million followers
The co-founder of Ethereum shares his thoughts on the future of the blockchain that has enabled the explosive DeFi industry. Given Ethereum's dominance, Vitalik's visions shape the direction of crypto as a whole.
Michael Saylor (@saylor) – 3.1 million followers
The MicroStrategy CEO has led his company to accumulate over 130,000 bitcoins. As a long-time tech entrepreneur, Michael provides insightful commentary on how Bitcoin fits into the larger tech landscape.
Plan B (@100trillionUSD) – 1.8 million followers
With his influential Bitcoin valuation models, Plan B has become a leading analyst in the space. He shares his updated predictions and thoughts on Bitcoin's long-term potential. Plan B's unique analysis has made him one of the top crypto Twitter influencers.
Top Crypto Influencers on Youtube
YouTube has become a go-to platform for crypto enthusiasts seeking in-depth analysis, tutorials, and reviews. Collaborating with YouTube crypto influencers can allow companies to educate and engage audiences effectively. Here are some notable YouTube influencers:
BitBoy Crypto – 1.4 million subscribers
The largest crypto YouTube influencer, BitBoy Crypto, provides comprehensive crypto insights, news, and project reviews. However, he has faced controversies over paid promotions of crypto projects.
Altcoin Daily – 1.3 million subscribers
Altcoin Daily shares daily crypto news and altcoin analysis with its 1.3 million subscribers. It's a top destination for altcoin enthusiasts as they post at least one investment video.
Crypto Banter – 631,000 subscribers

Crypto Banter has amassed over 630,000 subscribers with its raw crypto live streams and interviews. Crypto Banter differentiates itself by focusing on live streams of breaking crypto news and trending project discussions.
The Moon – 576,000 subscribers

Run by crypto billionaire Carl Runefelt, The Moon takes viewers inside the lifestyle of a crypto-rich influencer. He still provides crypto and Bitcoin technical analysis.
Ivan on Tech – 497,000 subscribers

Ivan on Tech has built up nearly 500,000 subscribers as a crypto YouTube influencer focused on crypto education and tutorials. Ivan on Tech largely focuses on crypto and blockchain education with some trading strategies. The channel continues to increase its following by regularly discussing Ivan's altcoin portfolio and tips.
CryptosRUs – 487,000 subscribers

As one of the leading crypto influencers, CryptosRUs is known for market updates, altcoin analysis, and interviews with other crypto thought leaders. The channel has rapidly grown its subscriber base.
Michael Wrubel – 310,000 subscribers
Michael Wrubel has built a reputation as a crypto YouTube influencer focused on undervalued altcoin gems with explosive potential.
Crypto Zombie – 251,000 subscribers
As an educational crypto influencer, the multi-topic Crypto Zombie covers news, technical/fundamental analysis, interviews, and more.
These top crypto YouTube influencers provide crypto enthusiasts with their own unique flavors of expertise, analysis, and entertainment.
Top Crypto Influencer on Instagram
The visual nature of Instagram makes it a perfect venue for presenting blockchain initiatives and interacting with consumers through intriguing content. Here are notable crypto Instagram influencers to consider:
Robert Kiyosaki – 3.5 million followers
The New York Times best-selling author of Rich Dad, Poor Dad, has become a leading crypto advocate.
The author shares educational and inspirational crypto content with his 2.9 million followers. His finance background lends credibility as a crypto Instagram influencer.
Tai Lopez – 2.8 million followers

Entrepreneur and investor Tai Lopez frequently promotes new cryptocurrencies to his massive 2.9 million follower audience.
Ben Ricciardi – 1.1 million followers
After years in the space, Ben Ricciardi has established himself as an influential crypto Instagram influencer. He also gives fitness and lifestyle advice to his 1.1 million followers.
CryptoExplorer – 644,100 followers
Run by an anonymous team, CryptoExplorer provides insights into crypto, stocks, NFTs, and market developments for its 650k+ followers.
Cryptonary – 543,000 followers
Cryptonary keeps followers updated on all things crypto including news, NFTs, metaverse, and weekly market trends. It engages its community with memes and digestible breakdowns.
Irene Zhao – 419,600 followers

Former fashion/lifestyle influencer Irene Zhao released her own NFT collection and is now focused on blockchain solutions for creator monetization.
Measuring the Impact of Crypto Influencer Marketing
Today, it's paramount for blockchain projects to not only collaborate with top crypto influencers but also meticulously assess the impact of their influencer marketing endeavours. Evaluating the success of these campaigns allows companies to fine-tune their strategies and optimize their return on investment (ROI). Here's how you can effectively gauge the impact of crypto influencer marketing:
Tracking Metrics
Engagement Metrics: Keep a keen eye on likes, comments, shares, and click-through rates (CTR) on influencer posts to gauge audience engagement.
Follower Growth: Chart the surge in social media followers, website traffic, or app downloads during and after partnering with crypto influencers.
Conversion Rates: Quantify the number of leads, sign-ups, or sales generated from influencer-driven campaigns.
Surveys and Feedback
Solicit feedback from your audience to discern their sentiment towards influencer partnerships and the influence on their perception of your brand.
Administer surveys to ascertain whether potential customers were swayed by crypto influencers when making decisions regarding cryptocurrency investments or product/service adoption.
Influencer Performance Evaluation
Scrutinize each crypto influencer's performance by scrutinising their ability to boost engagement, conversions, and brand visibility.
Delve into the quality and authenticity of the content they produce and how seamlessly it aligns with your brand's message.
Return on Investment (ROI)
Calculate the ROI by juxtaposing the revenue generated from influencer campaigns against the costs associated with the collaboration.
Factor in immediate and long-term ROI, recognizing that some benefits may materialize.
Brand Sentiment & Competitor Analysis
Leverage sentiment analysis tools to quantify shifts in public perception, online discourse, and media coverage concerning your brand following influencer partnerships.
Undertake a comparative analysis of your influencer marketing outcomes with your competitors. This grants insights into your industry's landscape and reveals opportunities for enhancement.
By meticulously measuring the impact of crypto influencer marketing, you harness the power of top crypto influencers to bolster your brand's presence and, ultimately, your success in the cryptocurrency ecosystem.
Why Crypto Influencer Marketing Matters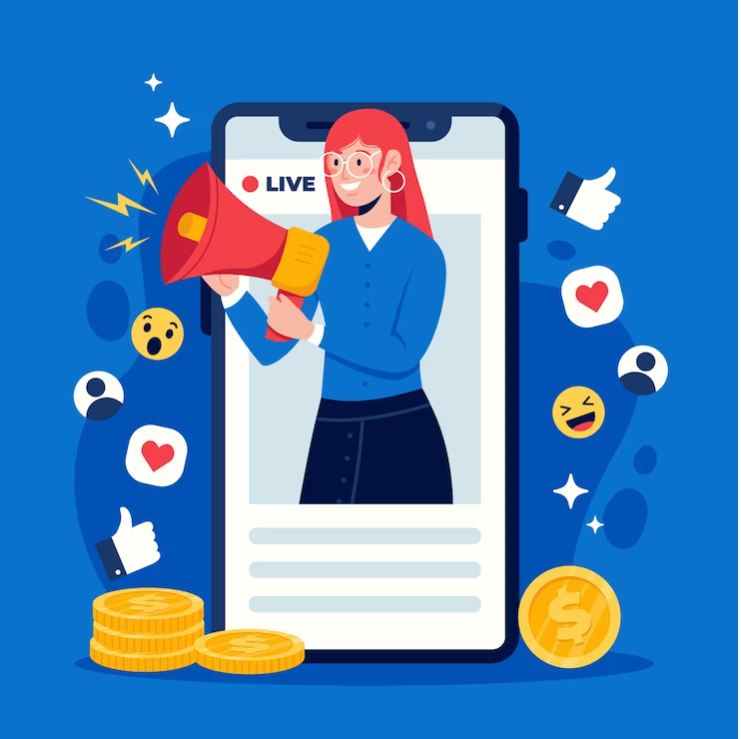 Crypto influencer marketing is a catalyst for growth in the crypto industry. By leveraging influencers, companies can tap into their established audiences and gain their trust and support.
The bottomline: The capacity of influencers to connect with their audience and effectively express the value of a company or project is what gives them their power. Engaging with crypto influencers can yield a significant return on investment and accelerate brand growth.
When embarking on a crypto influencer marketing campaign, working with a crypto marketing agency like TokenMinds is essential. These agencies have established relationships with top crypto influencers and can help deliver your message to the right audience effectively.
As the cryptocurrency industry grows, crypto influencers have become powerful assets for blockchain projects looking to increase brand awareness and drive growth. Whether through Twitter, YouTube, or Instagram, collaborating with crypto influencers can provide valuable exposure to a targeted audience. Partnering with a crypto PR agency can further amplify brand visibility and reputation.
Consider leveraging the power of crypto influencers today and watch your company soar to new heights in the dynamic world of blockchain.
Want to explore more about influencer marketing? Read the Rise of Micro Influencers: Maximizing Impact in the Digital Age for insights into the evolving landscape.
Are you curious about how social listening can transform your marketing? Discover the power of "Social Listening: Unlocking Consumer Insights for Effective Marketing Strategies" here.